Picture the Sky
Written & Illustrated by Barbara Reid. Scholastic Canada
In this companion to the bestselling Picture a Tree, Barbara Reid has us look up . . . way up
Wherever we may be, we share the same sky. But every hour, every day, every season, whether in the city or the forest, it is different. The sky tells many stories: in the weather, in the clouds, in the stars, in the imagination. Renowned artist Barbara Reid brings her unique vision to a new topic – the sky around us. In brilliant Plasticine illustrations, she envisions the sky above and around us in all its moods.
Picture the sky – now look again!
Available in French: Imagine le ciel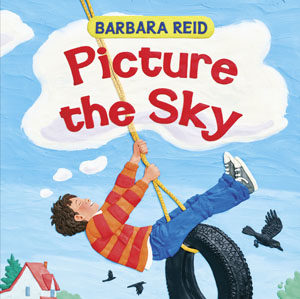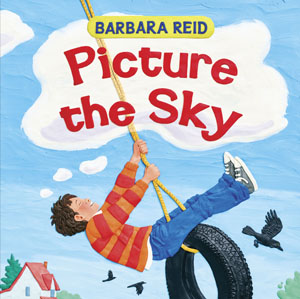 ---
Awards
Toronto Public Library First and Best List
---
---
****/4 "I could go on and on about the excellence of Picture the Sky, but, instead, I'll just say it is a must-buy by school and public libraries serving an early years audience. The book would also be an excellent home or gift purchase."
Like poetry, the best art takes something ordinary and makes us look at it anew — exactly the effect of this book about looking and seeing. Unusual and delightful.
---
Find an independent retailerBuy from IndigoBuy from Amazon
---
Age and curriculum suggestions
Pre-school to grade 3, ages 4 to 8
sky, environment, science, clouds, nature, seasons, weather, emotions, art